PICTURE THIS: SIX TIPS TO TURN YOUR VACATION PIX FROM "OH, NO" TO "OH, WOW!"
* First Place Winner Informational Column Category in New Mexico Press Women Communication Contest, 2007. Published in"Follow Me!" Friday, May 28, 2006
You're standing atop the summit. Snow-capped forested peaks, dazzling white clouds, magnificent animals—it takes your breath away.
How to share this exhilaration with folks back home? Reach for your camera!
But when you haul out the album, do you hear gasps of awe—or groans of misery?
This week, tips that turn "Oh, no" into "Oh, wow." Follow me!
START WITH THE BASICS
Whether $4 single use or high-dollar digital camera, the principles of subject, lighting, composition, contrast, focus and interest remain the same.
•Subject: Concentrate on one idea and make the subject of your picture convey that idea.
•Lighting: Make sure your subject is well-lit but not over-exposed. Use a fill-in flash, even in daylight, to eliminate shadows and highlight the subject's face.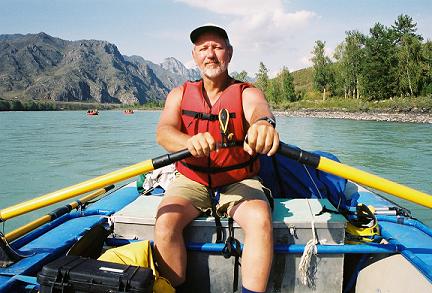 •Composition: Before taking the picture, move the camera around to see where the subject looks best. Imagine the frame divided into thirds and place your subject in one of those thirds. Use lines or angles in the photograph to draw the viewer's eye to the subject. Note how the oars and mountains draw your eye to the rafter. Find natural "frames" such as tree branches or clouds to surround your subject.
•Contrast: Bright colors draw attention to your subject, as do areas of dark and light.
•Focus: the subject should be in sharp focus. A wide aperture (lens opening) blurs the background and is useful in close-ups by highlighting the subject's face. Blurring the background during an action shot not only highlights the subject but also heightens the illusion of speed.
•Interest: Every photograph should tell a story.
FREEZE FRAME!
Want to take the viewer's breath away with action shots? Action photographer and whitewater rafter Bruce Meyers reveals his favorite tip.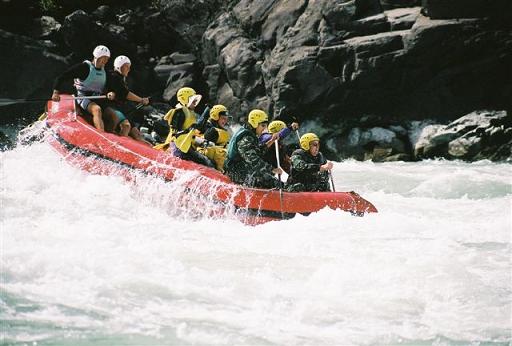 "Anticipation. To get the most exciting shot, I follow the action with my camera, keeping the picture composed and in focus. When I see something exciting, I just click the shutter."
This technique is called "panning."
"Panning keeps your subject in focus and may blur the background slightly, which enhances a sense of motion."
I CAN SEE FOREVER: PANORAMIC SHOTS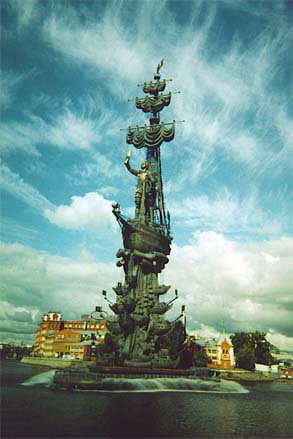 To make that vista as breath-taking as real life, use filters. A haze filter cuts through dust and pollution not visible to your eyes. A polarizing filter turns clouds into dramatic highlights such as this one of Moscow's Peter the Great Memorial.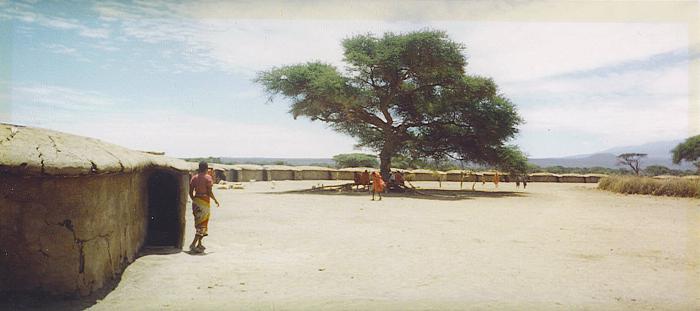 Single-use panoramic cameras have all but disappeared from store shelves. It's worth the effort to find one, however. Its 3 x 7 format is perfect for landscapes such as this Maasai village in Kenya.
WET 'N' WILD
Time was you'd never take a camera near water. But sealed single-use cameras now allow you to take that picture of Junior's first fish without worrying about dropping it overboard.
Waterproof cameras come with a handy wrist strap and can be submerged for several feet. (Read the label.) They're perfect for swimming, fishing, boating or other water sports, cost less than $20 and fit in your shirt pocket.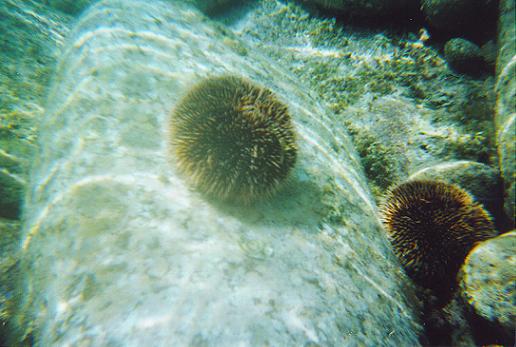 Hints: sunshine sparkles underwater, so take advantage of as much sun as possible. For an unusual effect, position the camera to take the picture half in and half out of the water.
WATCH THE BIRDIE: PHOTOGRAPHING WILDLIFE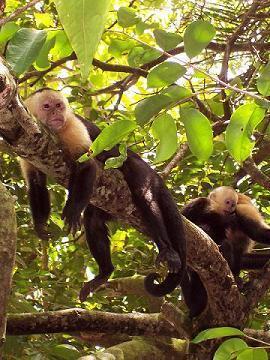 Telephoto lenses are a must, at least a 6X lens, although I used only a 3X to home in on these monkeys in Costa Rica.
The best secret to wildlife photography? Bruce advises, "Patience. Sit very quietly and let the animal come to you. Avoid chasing it or walking toward it. If you must approach it, walk parallel to it and avoid staring at it."
For the best effect, click the shutter just when the animal looks right at you.
SUNRISE, SUNSET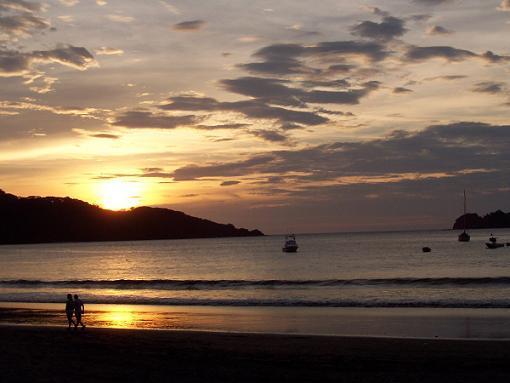 Dazzling pinks, golds, and lavenders can make sunset or sunrise pictures the most dramatic in your album. Include foreground interest for both contrast and interest.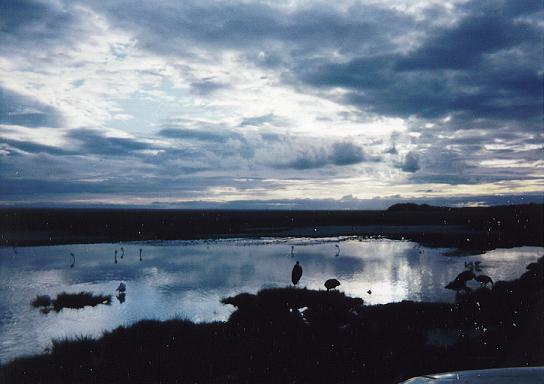 The soft light of dawn or dusk is perfect for silhouette effects, too, such as the animals at this watering hole in an African dawn.

Try these tips on your next vacation, and you'll hear lots of "Oh, wow!"

c. "Follow Me!" Ruidoso and Alamogordo (NM) Daily News 2007.

Used with permission

Back to More Tales of EV's Adventures
---

---
Discover more about Yvonne's can't-look-away prose and pix by contacting her at
---
---